Southern Nevada Real Estate - Rich Macias Sales Agent
Welcome to Life in Las Vegas!
Growing up the past 45 years here in Southern Nevada has been an amazing time and filled with absolutely awesome experiences. I have made a lifetime of wonderful memories and specifically want to share my Community and Life in Las Vegas with you! 
This website was created as a directional "hub" site to all things Las Vegas from local Southern Nevada Real Estate, Weather, Education, Public Services, Special Events, Promotions and all Happenings in the Southern Nevada.
Take some time, bookmark, and check back often as every week there are amazing new experiences to enjoy while, living life in Las Vegas!
Rich Macias EXP Realty Lic#198861
Rich Macias in Las Vegas
Meet Rich Macias, a seasoned professional with over two decades of experience in the hospitality industry. Having spent his career at the Mirage in Las Vegas, Rich has now embarked on a new and exciting journey in real estate.
Rich is committed to providing his clients with unparalleled service and expertise as they navigate the Las Vegas real estate market. With his extensive knowledge of the city and its unique neighborhoods, Rich is well-equipped to guide buyers and sellers through the process of finding their dream home or securing the best deal for their property. Whether you're a first-time homebuyer or a seasoned investor, Rich Macias is the real estate agent you can trust to help you achieve your real estate goals in Las Vegas.

Home Sales Statistics!
Get ready for Springtime in Southern Nevada is right around the corner for home selling & buying!
Be on the lookout for lots of open house signs during the weekends, especially if it's a nice day out!
If you have any questions, feel free to contact me via email Rich@lifeinlv.com I'm looking forward to helping you with any Real Estate questions you may have new and well into the future. Have a great Spring Season in Las Vegas!
Statistics Updated April 18, 2023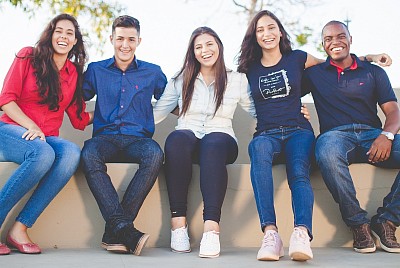 As a dedicated real estate agent, I am committed to supporting aspiring agents in their journey towards success. I am more than willing to set aside dedicated time to help individuals learn crucial topics and provide guidance to ensure their success in passing the real estate exam.
Feel free to contact me and schedule a weekly session to take a significant step towards achieving your real estate career goals. Together, we can navigate the complexities of the industry and pave the way for a fulfilling future.