Relocating to Las Vegas
Your Ultimate Guide to Relocating to Las Vegas: Tips for a Smooth Transition to the Entertainment Capital
Thinking of relocating to Las Vegas? Renowned as Sin City, Las Vegas is famous for its luxurious hospitality and top-notch entertainment. But daily life in the Entertainment Capital of the World goes beyond glitz and glamour. It offers a surprising mix of welcoming suburban neighborhoods, vibrant downtown historic areas, and living spaces that keep you close to the action, all contributing to its diverse and internationally appealing character.
Whether you're looking for a fresh start or moving for a new job, there are essential things you should know for a smooth transition to Las Vegas. Our comprehensive guide provides valuable tips and advice to make your move effortless. By the time you finish reading our guide, you'll feel like a seasoned local, seamlessly blending into the vibrant fabric of Las Vegas.
Discover the Rapidly Growing City of Las Vegas: Vibrant Community, Affordable Flights, and Cultural Diversity
Las Vegas, ranked as the fifth fastest-growing city in the United States, is experiencing rapid growth. With a population exceeding 640,000 and continuing to rise, the city's numbers tell only part of the story.
One of the perks of living in Las Vegas is the accessibility of affordable flights to and from Hawaii. This affordability provides a convenient travel option for those considering a move to Las Vegas, fostering connections with the island paradise.
In summary, Las Vegas thrives as a growing city with a diverse population, representing various ethnicities and cultures. This diversity weaves together a rich tapestry, offering residents a unique and vibrant community to call home.
Top 10 Questions Home Buyers Have About Moving to the Desert Oasis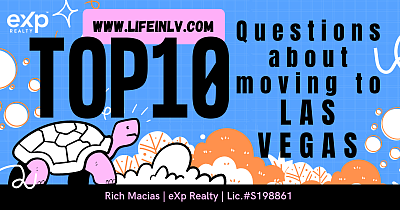 The Exciting Prospect of Moving to Las Vegas:
Moving to Las Vegas can be an exhilarating journey, with its vibrant nightlife, world-class entertainment, and unique desert landscape. As a prospective homebuyer, you may have numerous questions about this dynamic city before making your decision. In this article, we'll address the top 10 questions that home buyers commonly have about relocating to Las Vegas. Whether you're wondering about the housing market, neighborhoods, weather, or lifestyle, we've got you covered!
1. What is the Las Vegas Housing Market Like?  The Las Vegas housing market is diverse, with a wide range of options for homebuyers. From luxurious high-rise condos on the Strip to family-friendly neighborhoods in the suburbs, there's something for everyone. The market is competitive, so be prepared to act quickly when you find your dream home. Partnering with an experienced realtor can give you an advantage in navigating this fast-paced market.
2. What are some Popular Neighborhoods in Las Vegas?  When it comes to neighborhoods in Las Vegas, the city offers a delightful blend of diversity and unique character. Each neighborhood has its own distinct charm and amenities, catering to the diverse preferences and lifestyles of its residents.
Summerlin is renowned for its family-friendly environment and extensive range of recreational activities. Nestled against the stunning Red Rock Canyon, this master-planned community provides a picturesque backdrop for residents to enjoy an active outdoor lifestyle. With numerous parks, playgrounds, and walking trails, Summerlin has become a haven for families and outdoor enthusiasts alike. Additionally, the area boasts an array of excellent schools, offering parents peace of mind and assurance that their children will receive a quality education.
For those seeking the vibrant beat of the city, downtown Las Vegas is the place to be. The heart of the city pulsates with art, culture, and entertainment, making it a hub for creativity and social interactions. Residents and visitors alike are captivated by the vibrant art galleries, trendy bars, and eclectic dining scene that perfectly complement the lively atmosphere. Downtown Las Vegas remains a cultural melting pot, attracting individuals who relish the dynamic energy and ever-changing urban landscape.
Henderson is a true gem for outdoor enthusiasts. Surrounded by picturesque landscapes and natural beauty, this neighborhood offers an abundance of recreational opportunities. Whether it's hiking through stunning canyons, cycling along scenic trails, or golfing in world-class courses, Henderson caters to an active lifestyle. The area's warm community feel and diverse mix of housing options provide residents with a perfect balance between adventure and relaxation.
But wait, there's more! Exploring these popular neighborhoods, many more areas of Las Vegas also  allow you to uncover the unique offerings that resonate with your lifestyle and preferences. Whether you're looking for a tranquil suburban setting, an urban playground, or an outdoor paradise, Las Vegas has the perfect neighborhood to call home. Embrace the diversity of this desert oasis and embark on a journey to discover the community that aligns with your aspirations and dreams.
3. What is the Climate Like in Las Vegas?  Las Vegas, nestled in the arid expanse of the Mojave Desert, experiences a climate characterized by hot and dry summers, tempered by mild winters and abundant sunshine year-round. During the summer months, the city faces scorching temperatures that frequently soar beyond the 100°F mark, necessitating careful preparation to cope with the intense heat. However, residents can look forward to pleasant and comfortable fall and spring seasons, which provide ideal conditions for engaging in a wide range of enjoyable outdoor activities.
4. What are the Job Opportunities in Las Vegas?  Las Vegas, renowned as a top tourist destination, is more than just a glitzy entertainment hub; it is also a thriving center for business and job opportunities. The city's robust economy spans a diverse array of industries, including hospitality, entertainment, technology, and healthcare. This diversity translates into an abundance of job prospects for individuals seeking career growth and advancement. Whether one aspires to work in the bustling world of hospitality or seeks opportunities in emerging tech sectors, Las Vegas provides fertile ground for professional success.
5. What are the Education Options in Las Vegas? Las Vegas is home to a wide array of educational opportunities, catering to both public and private schooling preferences. The acclaimed Clark County School District, ranking as the fifth largest in the country, offers a comprehensive range of educational programs for K-12 students. For those seeking alternative educational options, the city features several reputable private schools and charter schools. Additionally, Las Vegas is proud to house several higher education institutions, providing ample choices for individuals pursuing college degrees and continuing education.
6. What is the Cost of Living in Las Vegas?  The cost of living in Las Vegas is generally more affordable compared to many major metropolitan areas. Housing, utilities, and entertainment expenses tend to be notably reasonable, making it an attractive option for individuals looking to balance their budget without compromising on quality of life. Nevertheless, as with any city, the cost of living can vary depending on the neighborhood and lifestyle choices. Partnering with an experienced real estate expert can prove invaluable in identifying neighborhoods that align with one's budget and preferences, ensuring the best value for one's investment.
7. How Does Living in Las Vegas Compare to Visiting as a Tourist?  While Las Vegas is renowned for its world-class entertainment and tourist attractions, living in the city offers a distinct and enriching experience beyond what visitors encounter. Residents enjoy a more relaxed pace of life, allowing them to delve into the city's hidden gems and lesser-known charms beyond the glittering Strip. The vibrant community and unique culture of Las Vegas create a sense of belonging and connection that goes beyond the fleeting excitement of a short tourist visit, fostering a more profound appreciation for the city's multifaceted identity.
8. What Amenities and Recreation Does Las Vegas Offer?  Las Vegas stands as a haven for entertainment and recreation, offering a wealth of activities to suit various interests. From dazzling world-class shows and concerts that light up the night to an array of outdoor pursuits like hiking and golfing amidst the stunning desert landscape, there is never a shortage of things to do. The city further boasts numerous shopping centers, restaurants, and cultural events, catering to the diverse tastes and preferences of its residents, making it an enticing place to call home.
9. How Can I Make the Best Decision When Buying a Home in Las Vegas? Making the best decision when purchasing a home in Las Vegas involves a combination of thorough research, wise counsel from a reliable realtor, and personal visits to potential neighborhoods. Understanding one's specific needs, preferences, and budget is crucial in finding the perfect home that aligns with both present lifestyle requirements and future aspirations. The real estate market in Las Vegas can be dynamic and diverse, necessitating careful consideration and guidance from an experienced professional to navigate the options successfully. With a proactive approach and comprehensive understanding of the local real estate landscape, prospective buyers can confidently secure a property that suits their individual dreams and goals in this vibrant city.Your Journey to Las Vegas Awaits
10. Is Las Vegas a Pet-Friendly City?   Yes, Las Vegas is a place where many neighborhoods are friendly to pets, and there are lots of dog parks and pet services available. Las Vegas is a great city for people who have pets because many neighborhoods are open to furry friends. If you have a dog, you'll be happy to know that there are plenty of parks where they can play and make new doggy friends. These parks are specially designed for dogs, so they can run around without a leash and have a blast! Not only that, but Las Vegas also has a bunch of pet services to take care of your furry buddies. You can find grooming salons, pet stores with fancy stuff for your pets, and veterinarians to keep them healthy. It's like a paradise for pet owners!
Thank you for reading! If you have any questions or need further assistance, feel free to contact me! Enhance your home search experience by clicking on my Real Estate Website, which offers many useful tools for homeownership in Southern Nevada. Access it through this link: https://richardmacias.exprealty.com/
Rich Macias
Phone: (702) 371-3573
Email: Rich@LifeinLV.com
REALTOR | eXp Realty | Lic # S.198861
#SouthernNevadaRealEstate #FamilyHomes #RentalPrices #HousingMarket #Homeownership #AffordableLiving #DreamHome #RealEstateInvestment #NevadaProperties #LifeinLasVegas #LasVegasRealEstate #LasVegasHomes #Homebuyers #MovingtoLasVegas #LasVegasLiving #RealEstateAdvice #HomeBuyersGuide #LasVegasLifestyle #LasVegasFAQs #LasVegasRelocation #LasVegasRealtor
Unveiling the Authentic Las Vegas: Vibrant Neighborhoods, Affordable Living, and the Iconic Strip
Las Vegas, a city of captivating allure, extends far beyond its renowned tourist corridor along Las Vegas Boulevard. As a local resident, you'll discover the true essence of Las Vegas lies within its diverse neighborhoods, where affordability meets a world of possibilities. While the Strip remains a magnet for exceptional dining and entertainment, living in Las Vegas offers the best of both worlds.

In this vibrant city, neighborhoods flourish with local amenities and a strong sense of community, providing residents with a charming and convenient everyday life. Yet, when the urge for a taste of the city's renowned glamour strikes, the iconic Strip stands ready to deliver an unparalleled experience. With Las Vegas, you get the best of both worlds—an intimate neighborhood retreat and a thrilling escapade on the Strip.
Discover the authentic Las Vegas, where vibrant neighborhoods shape a rich tapestry of experiences and opportunities. From serene suburban havens to exhilarating nights on the Strip, Las Vegas caters to your every desire. Unveil the hidden gems and embrace the diverse tapestry that makes Las Vegas a truly exceptional place to call home.
Unlocking Financial Freedom: Tax Benefits and Affordable Living in Las Vegas, Nevada
In the realm of taxes and the cost of living, Las Vegas, Nevada shines with advantageous factors. A notable benefit lies in the absence of state income tax, enabling residents to enjoy significant savings compared to states with higher tax rates.

When it comes to the cost of living, Las Vegas proves to be a more affordable option compared to major cities such as Los Angeles, San Francisco, and New York City. While the average salary in Las Vegas hovers around $66,000, it's crucial to recognize that individual circumstances, such as occupation and experience, can influence this figure.
Delving into housing costs, Las Vegas offers attractive rental prices, granting residents access to a comfortable lifestyle without straining their finances. With an average cost of approximately $1,295 for a one-bedroom apartment, Las Vegas outshines cities like Los Angeles, where prices average around $2,450, and San Francisco, where they skyrocket to as much as $3,034 for similar accommodations.
By embracing the affordable housing options Las Vegas provides, individuals and families can optimize their financial resources, relishing a high standard of living in this dynamic and vibrant city. Unlock the key to financial freedom and thrive in the affordable haven that is Las Vegas.
Exploring Educational Opportunities in Las Vegas and Southern Nevada: From K-12 Excellence to Renowned Universities
In the realm of education, Las Vegas and Southern Nevada offer a multitude of options, ensuring families find the perfect educational fit for their children. From public and private schools to charter and magnet institutions, the region caters to diverse needs, providing a rich tapestry of educational opportunities.

The Clark County School District, celebrated for its diversity, houses exceptional schools that rival the caliber of private and charter institutions. Renowned for their consistent performance, many high schools and elementary schools in Henderson and Summerlin areas shine brightly.
When it comes to higher education, Las Vegas proudly hosts esteemed institutions such as the University of Nevada, Las Vegas (UNLV). UNLV stands tall as a research university, renowned for its top-tier hospitality school. With an extensive range of bachelor's and advanced degrees across various disciplines, UNLV recently added a medical school to its illustrious repertoire, further elevating its educational offerings.
Playing a vital role in the local university system, the College of Southern Nevada (CSN) provides accessible and affordable associate's and bachelor's degree programs. In addition, CSN offers prerequisite courses for university transfers, ensuring a seamless educational journey. With multiple campuses and extension facilities, CSN delivers quality education at a fraction of the cost compared to universities.
Nevada State College (NSC), nestled in Henderson, is another notable institution dedicated to offering four-year degrees. Focusing on disciplines such as nursing, business, communication, and sciences, NSC caters to the needs of a burgeoning student population, preparing them for prosperous academic and professional endeavors.
Embracing a diverse range of educational options, Las Vegas and Southern Nevada prioritize providing residents with access to exceptional schooling at every level. Explore the educational landscape of this vibrant region and empower young minds for a bright and successful future.
Effortless Transportation in Las Vegas: Public Transit and Driving Tips for Smooth Navigation
Getting around Las Vegas has never been easier, thanks to a reliable public transportation system and some handy driving insights. The Regional Transportation Commission of Southern Nevada (RTC) oversees public transportation services, constantly striving to improve and expand their reach throughout the city. While it may not be as extensive as in larger cities, rest assured, it's steadily progressing.

For those who prefer driving, understanding a few key tips can make your journey smoother. Local residents are here to share their wisdom:
1. Steer clear of the bustling Spaghetti Bowl area, where multiple highways converge, particularly during rush hour. Avoiding this intersection can save you time and frustration.
2. When it comes to driving along the famous Las Vegas Blvd, it's best to strategize. Before heading out to a show or meeting someone on The Strip, check the traffic and plan your route accordingly. Utilize the I-15 strategically, ensuring you take the appropriate street exit to reach your destination. Consider Koval Lane as a viable option on the East side of The Strip.
3. Locals seeking access to The Strip from the south often opt for the Frank Sinatra Boulevard exit off the I-15. This route bypasses the bustling stretch of Las Vegas Blvd on the west side, guiding you behind renowned casinos like Mandalay Bay and Caesars Palace.
4. If possible, avoid using the I-15 after 3:30 pm. Instead, consider the I-215 Beltway as a preferable alternative, though always check the traffic conditions beforehand.
5. Keep in mind that the I-15 and US 95 can experience heavy traffic during the morning rush hour.
6. Exercise caution regarding the speed limits on the I-15 near The Strip. These limits can change swiftly from 55 to 35 mph, so stay alert for signs and adjust your driving accordingly.
By utilizing the convenience of public transportation and heeding these practical driving tips, you can effortlessly navigate Las Vegas and enjoy a seamless travel experience. Say goodbye to transportation worries and embrace the city's vibrant offerings with confidence.
Hidden Shopping Gems in Las Vegas: Discovering Everyday Retail Centers Beyond the Strip
Living in Las Vegas means having access to the glitz and glamour of world-renowned fashion designers who showcase their latest collections in the mega-resorts along the Strip. However, for locals, shopping on Las Vegas Boulevard is often reserved for special occasions. That's why it's crucial to know about two major outdoor retail centers that cater to the everyday shopping needs of residents.

One of these shopping destinations is Downtown Summerlin, situated on the west side of the city near the Red Rock Casino-Resort. Here, you'll find a delightful mix of indoor and outdoor dining options, as well as top retailers like Apple, Dillard's, and Nordstrom Rack. Additionally, within walking distance, you can catch a Triple-A minor league baseball game at the Las Vegas Ballpark or witness the Vegas Golden Knights practice at City National Arena, adding to the vibrant atmosphere.
Another popular spot is Town Square, conveniently located south of Mandalay Bay on Las Vegas Boulevard. This central location attracts both locals and tourists alike. You can indulge in outdoor dining experiences at places like Brio or Lazy Dogs, stock up on groceries at Whole Foods, catch a movie at the theater, and immerse yourself in retail therapy at stores like Saks Off 5th, Sephora, Ulta, and Tommy Bahama. For those seeking some country music and dancing, Stoney's Rockin' Country is a must-visit.
In addition to these retail centers, Las Vegas is home to two outlet shopping centers, one to the north of the Strip and another a few miles south. While indoor malls may not be as prevalent as they once were, a few still thrive in the city. Fashion Show Las Vegas, located on the Strip, stands out as the largest indoor mall in the area that is not part of a casino, offering a unique shopping experience.
Discovering these hidden shopping gems in Las Vegas allows residents to enjoy a variety of retail options beyond the glimmering lights of the Strip. Embrace the diverse shopping landscape and find everything you need while immersing yourself in the vibrant spirit of the city.